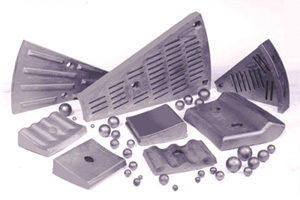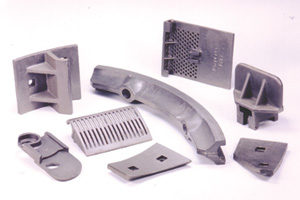 Welcome!
Longwear Ltd was established in 1979 under the name Longwear Products to service the Cement and Mineral Processing Industry. We now supply over 40 countries through a network of overseas offices and agents (see contacts).
In 2002 Longwear established a separate division to manufacture Air Melted Alloy Ingots for supply into the Investment Casting Industry.
The two divisions were restructured in 2012 and two new companies were formed.
Longwear Alloys Limited now manufacture and supply the Alloy Ingots to the Investment Casting Industry and Longwear Limited supply the Mineral Processing Industry.
Our Products
Longwear Ltd manufacture and supply a wide range of wear resistant parts and alloy castings in various alloys and grinding media for the Mining, Quarrying and General Engineering industry sectors.
We have the expertise to recommend the most suitable of materials to give optimum performance in environments requiring abrasive and/or impact resistance.
If you have specific criteria for your requirements, Longwear Ltd can provide accurate alloy castings for many purposes.
Quality Control
Longwear Ltd employs state-of-the-art equipment at all stages of production to facilitate absolute control over supplies to our various markets. We use advanced spectographical analysis of chemical compositions to guaratee the quality of all products.
Temperature Controlled Melting Units, Analytical Spectographic Equipment, Portable & Static Hardness Testing, Metallurgical Microscopes, Crack Detection, Ultrasonic Test Equipment